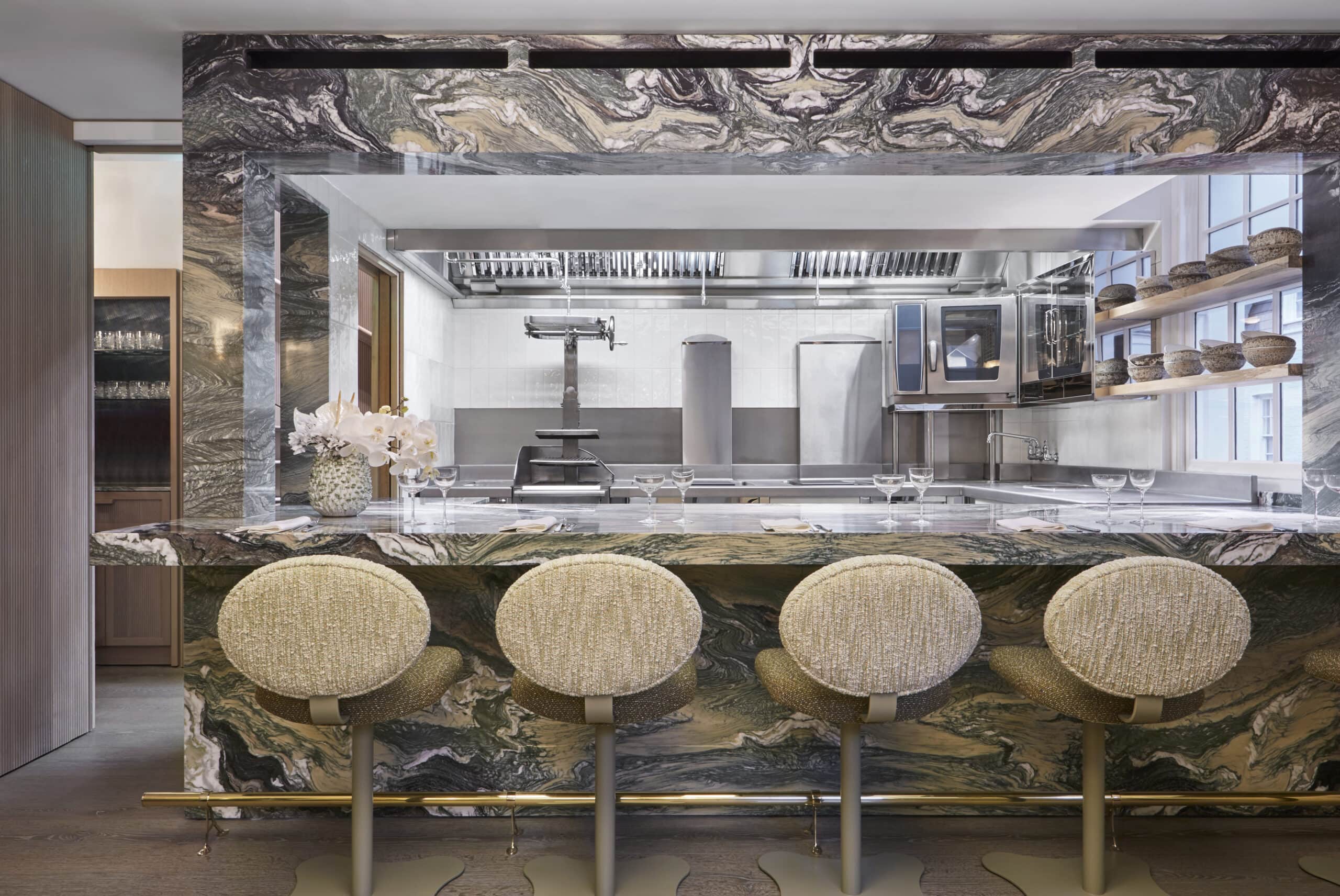 Muse celebrates Tom Aikens' return to experience-led fine dining in an intimate 25-cover converted mews house. The menus at Muse have been inspired by nostalgia, pivotal moments and key people from Tom's personal life and career.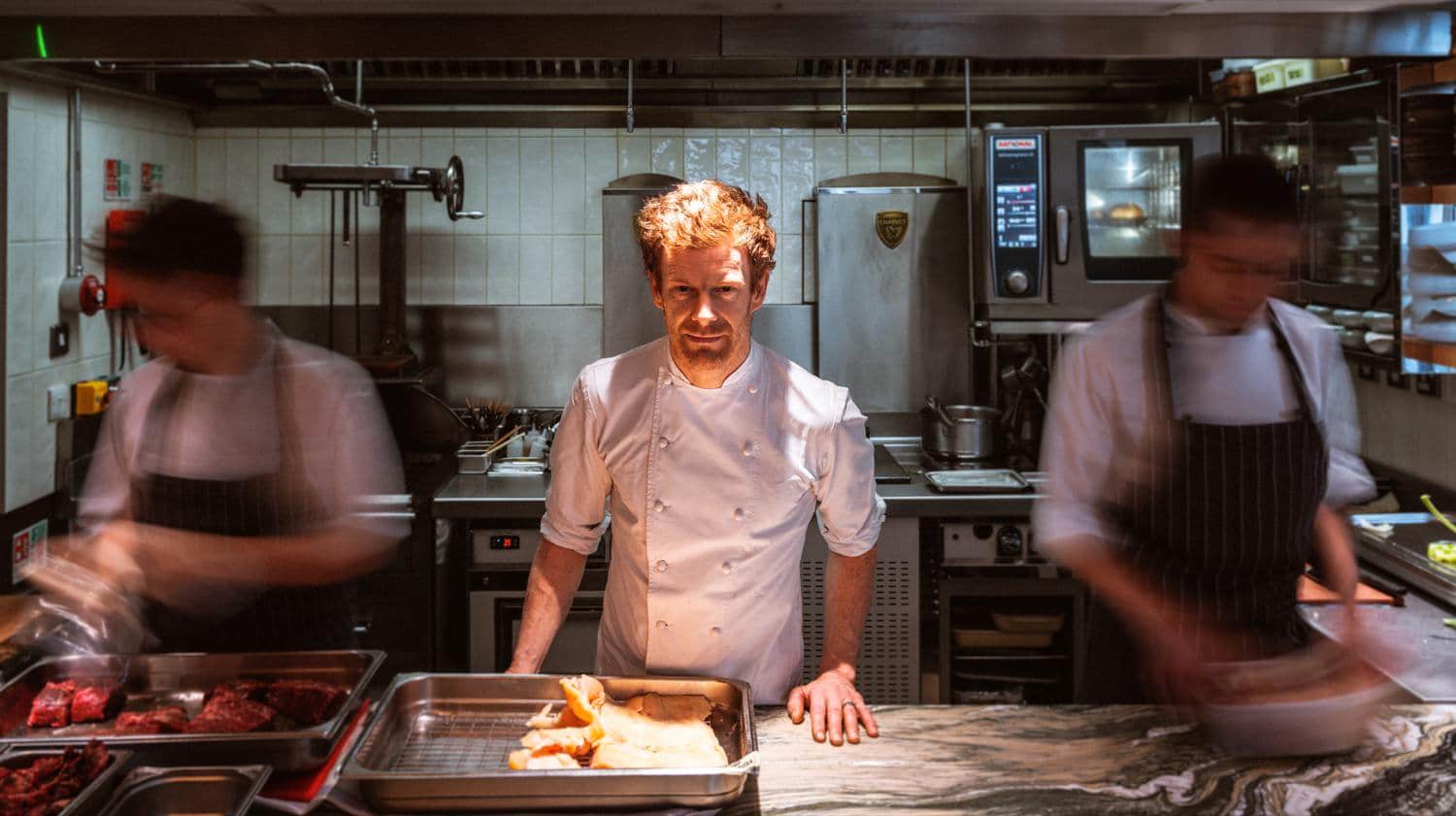 With space presenting a major challenge, the concept needed to be executed across 2 floors, with 2 separate kitchens, a back of house service area with coldrooms and KP section on the top floor. To create the desired commercial kitchen in line with Tom's exact needs, the project required extensive planning around design and installation. As this project required Advance's engineers to work with two bespoke cooking suites, all construction had to be done on site. Working closely with the manufacturers' skilled teams was crucial, in order to ensure that this concept kitchen with a world-class finish was delivered on budget and on time.
Another bespoke solution from Advance applies clever use of space, coupled with the high standard of cooking to deliver a unique dining experience. On the ground floor, Advance appointed Control Induction to create the perfect pastry kitchen. A beautiful one-piece top cooking suite complemented with refrigeration from Precision helped satisfy specific requirements from wall hanging meat curing displays, to dual temperature fridge drawers and space saving under counter solutions. Inspired use of a Rational XS and baker's oven, mounted above the suite, enhanced kitchen flexibility and bar space.

Upstairs, Advance worked with Charvet Bespoke, to create an elegant and timeless cooking stove, enamelled in cream, to match the interior decoration by Rebecca Korner. This suite had a series of French planchas, for direct and indirect cooking, as well as integrated refrigeration, and a one-of-a-kind commissioned wood grill by Rhys Allen. This top floor area was finished off with clever slow cooking platforms such as Clifton Water baths and Thermodyne precision cooking.
Manufacturers included: Precision, Charvet, Rational, Control Induction, Advance Fabrication, Advance Coldrooms, TFSE, Thermodyne, Clifton, Swiss Cave, Maidaid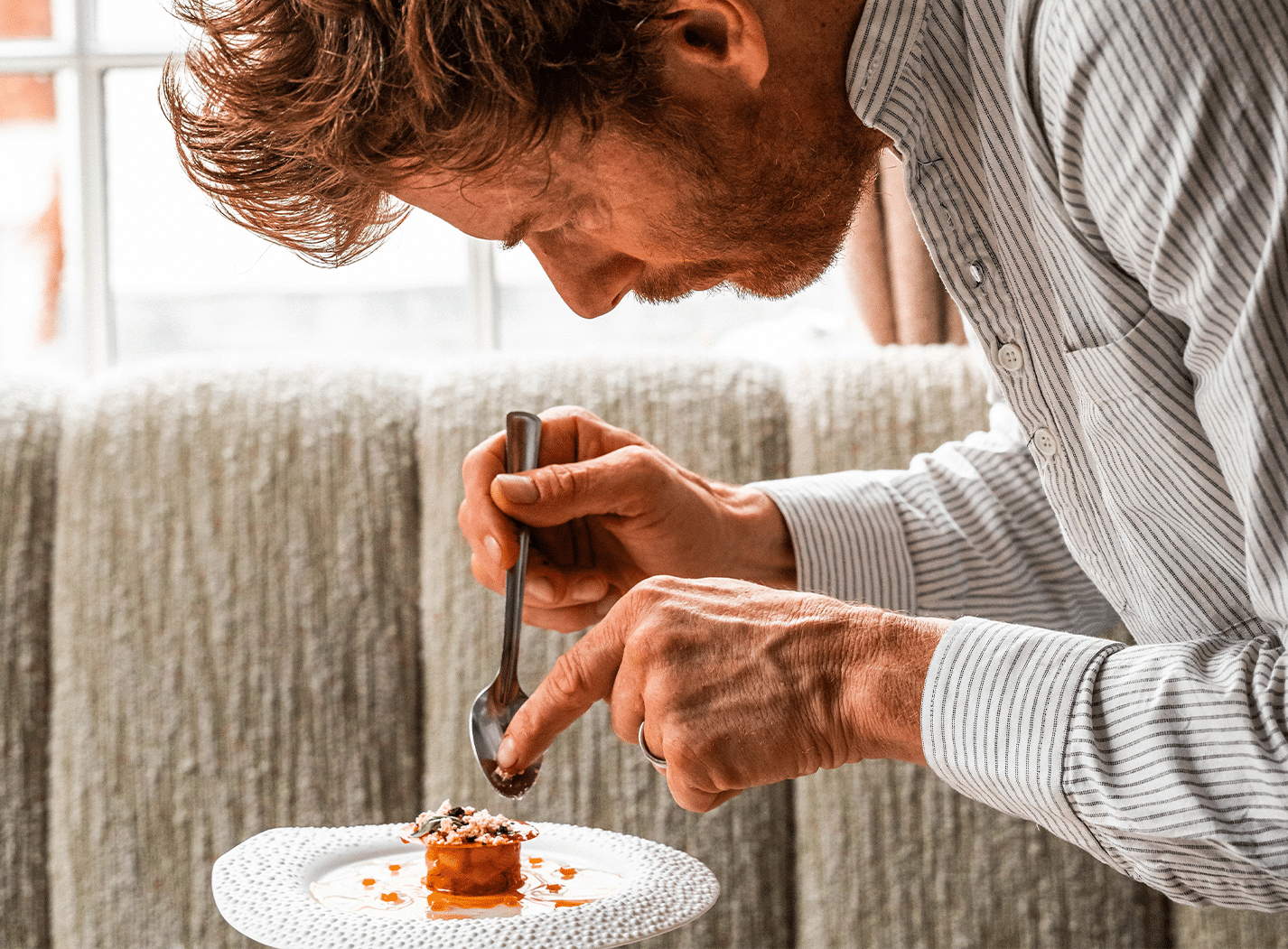 "Advance delivered my vision of the kitchen with innovative ideas that delivered a stunning result. They came with me on the journey, visiting sites, sharing ideas and experiences to hit my specific brief. The site was a tricky one, which needed attention, experience and coordination with the project team. I'm really pleased with the outcome" Tom Aikens, Chef Patron

-->