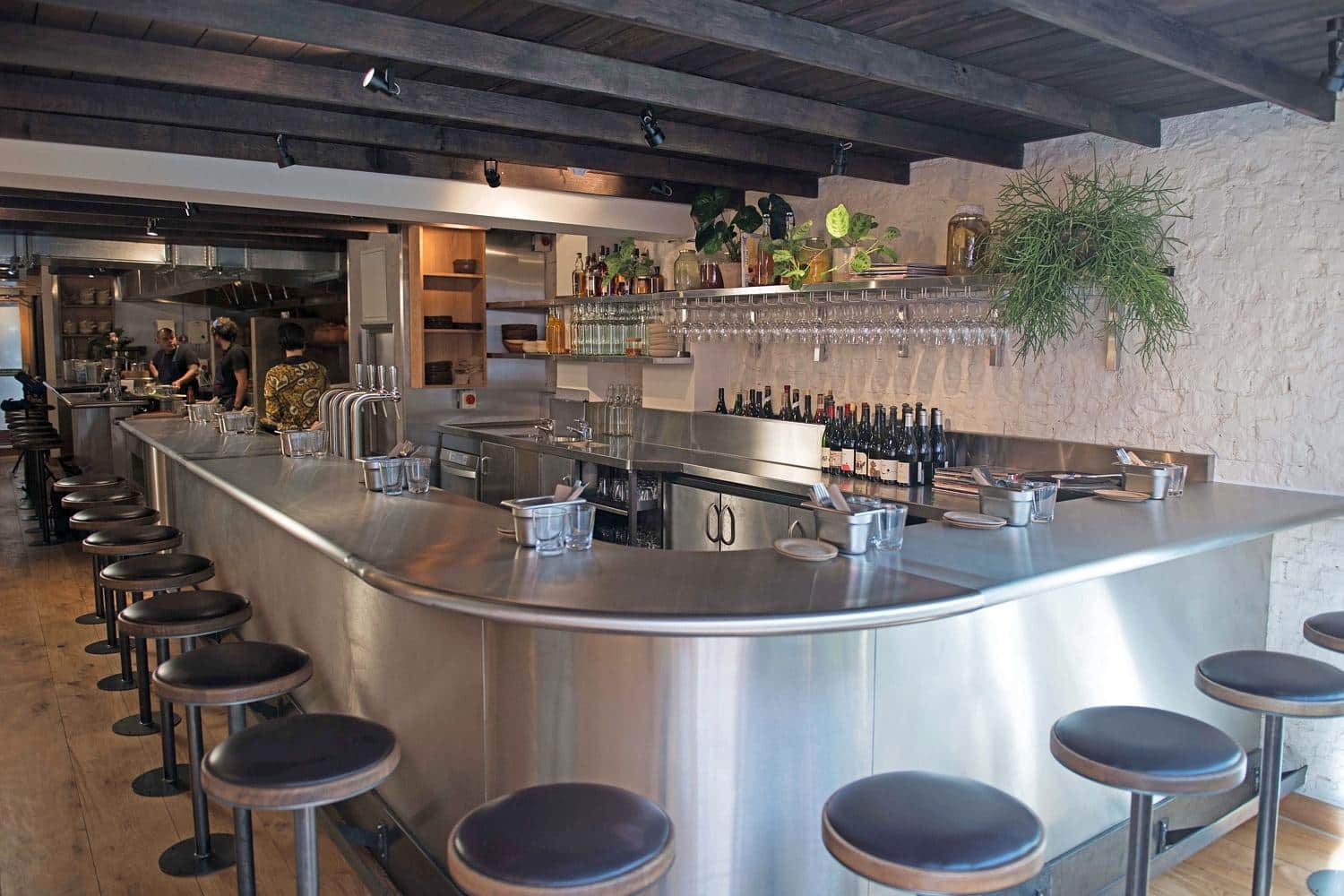 Multi award-winning KILN Restaurant in Soho, London, has pushed the boundaries of Thai food and customer experience in the U.K. Winner of National Restaurant of the Year 2018 and a Bib Gourmand, Advance was proud to support with the design, supply and installation of the kitchen, bar and countering. This revolutionary approach to restaurant design, inspired by founder Ben Chapman and Brian Hannon's "road side" experience in Thailand, resulted in the creation of an open-fired hearth boasting a Kiln and traditional Tao Charcoal cooking pots. Diners sit at the bespoke stainless-steel counter synonymous with KILN watching as chefs prepare and cook dishes in the traditional Thai way.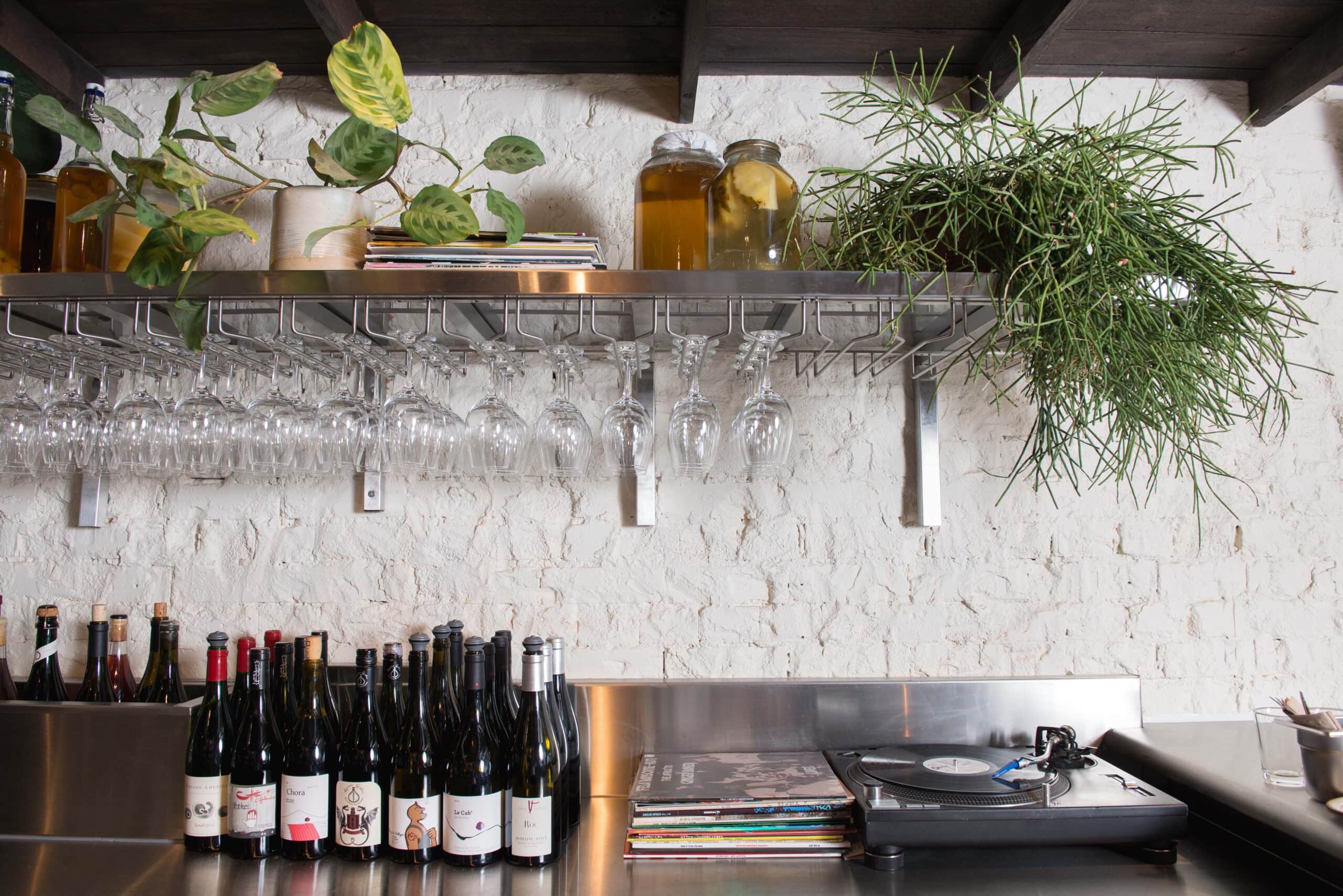 Space was the biggest challenge at Kiln – designing a kitchen, bar and countering project within this 50 cover restaurant led to the creation of an open kitchen upstairs with a counter for walk-ins only, and a downstairs dining room dedicated to accommodating restaurant bookings.
As space was of a premium on this project, all of the working areas had to be operationally designed to ensure maximum utilisation of the space. The Advance team designed and built the kitchen and bar areas on the ground floor, working closely with the fabricators on the grill design and countering. In the basement, Advance supplied a small butcher and prep area, with supporting dishwash section and cold-rooms.
Manufacturers included: Mechline, Advance Fabrication, Adande, Fosters, Angelo Po, Hoshizaki, Winterhalter, Gamko, Falcon, Rational, Sammic, EAIS, Advance Coldroom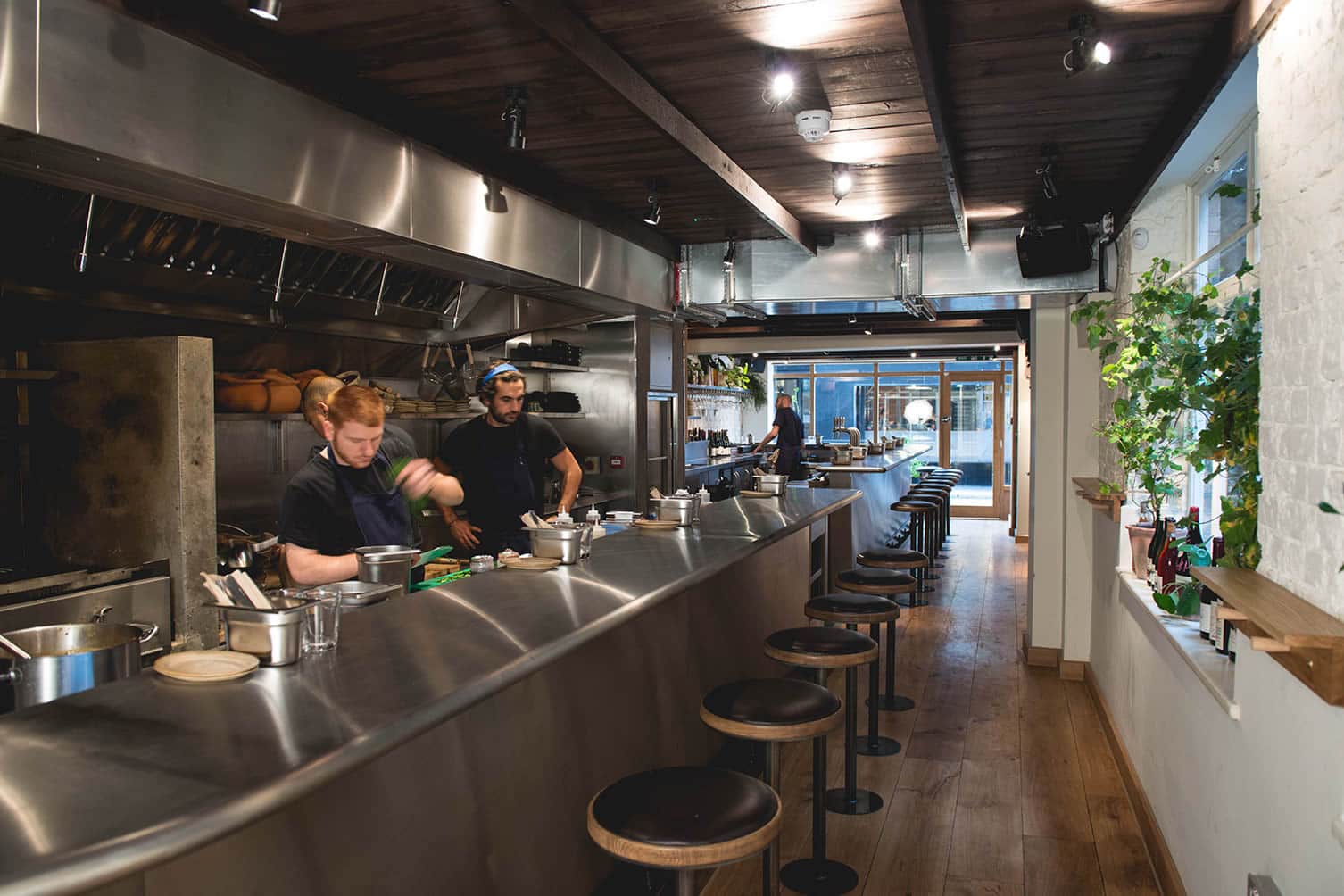 "Our project at KILN had to come with an open mind, lots of energy, innovative ideas and a passion to push the boundaries. Advance was the perfect partner and KILN became the restaurant we hoped it would be" Brian Hannon, Owner

-->