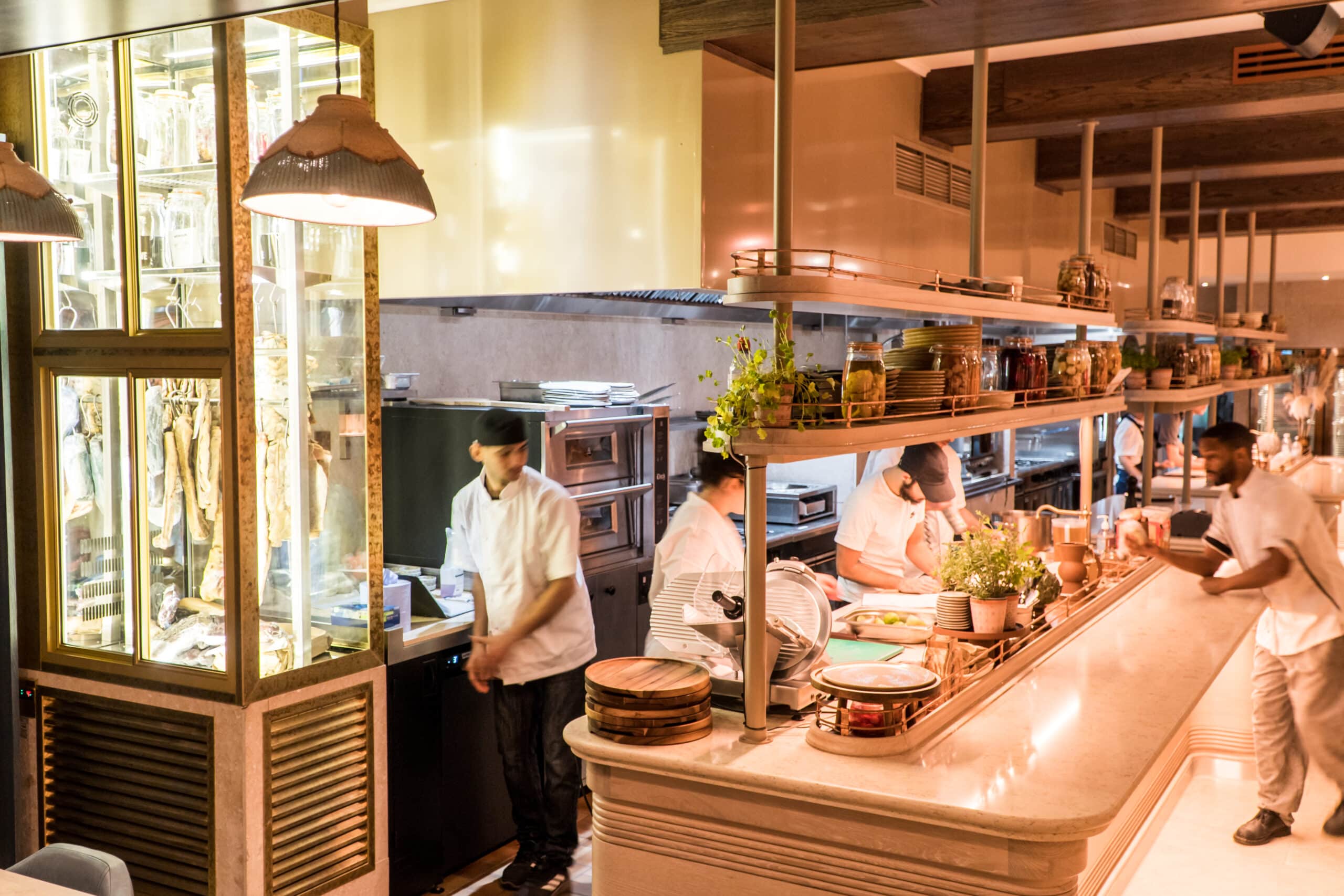 Located in Mayfair on Berkeley St, close to renowned establishments Sexy Fish and Novikov…JERU brings a brand new vibe to the neighbourhood. Inspired by celebrated Australian Chef Roy Ner, JERU is a welcoming world that encapsulates the smells, flavours, ingredients, cooking techniques and traditions of a 3,000 year old history that spans the Levant and Ottoman pinnacle and Eastern Mediterranean, from Syria in the North to Egypt in the south. The name JERU means 'old city' from Byzantine times and this amazing location in the heart of Mayfair epitomises a place of nomadic tribes and a veritable cultural melting pot.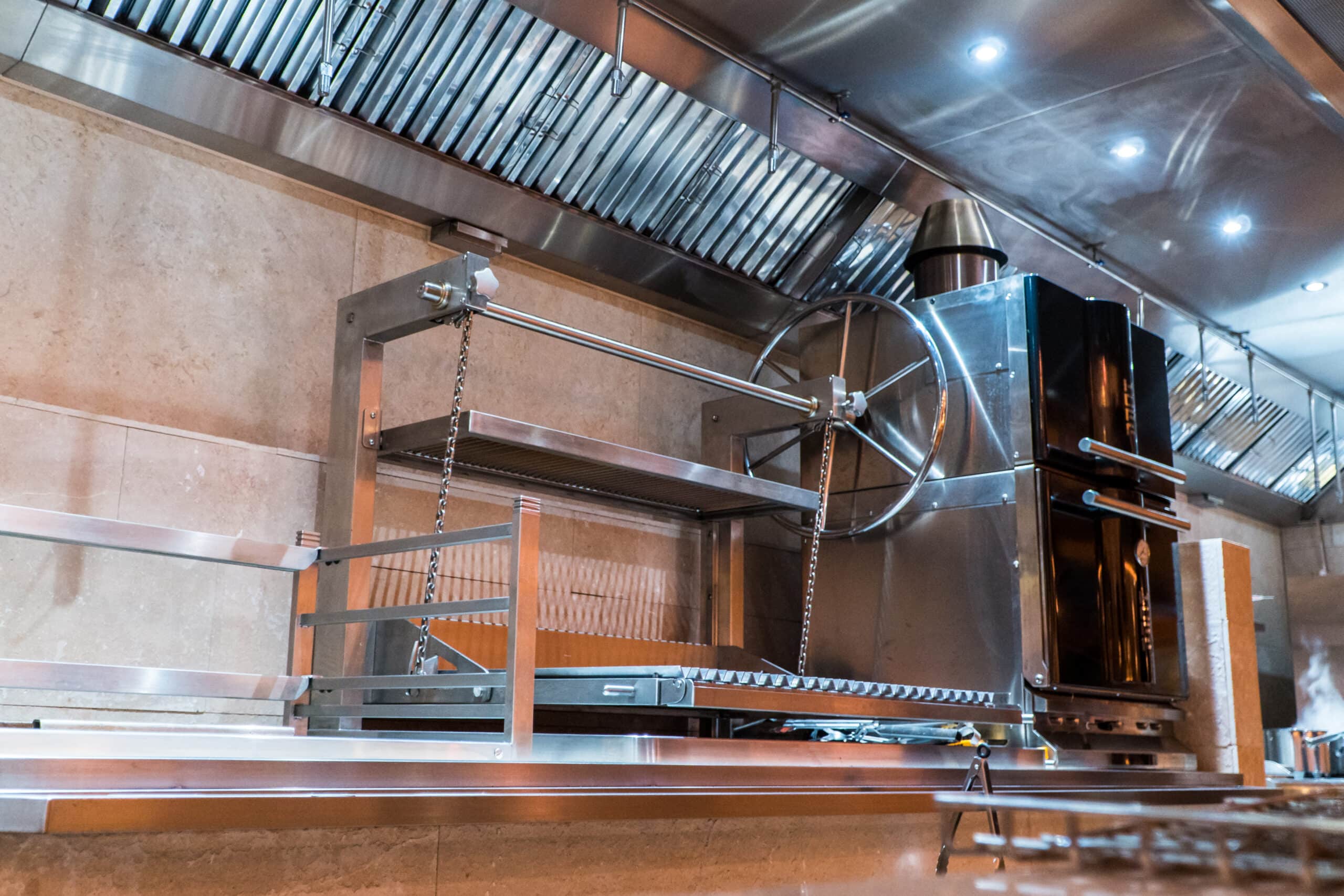 Experience client, Roy, had a very detailed layout and vision of the cookline, bakery, prep kitchen and bars he wanted. Advance made his vision reality by synchronising design with the right manufacturers from well supported UK brands that deliver the offer and service support.
Nothing short of military precision was needed to deliver on this unique project due to the volume of bespoke elements required to make the concept work.

Firstly, KOPA grills were integrated into a stone hearth as the focal point of the main open kitchen. This was flanked by bespoke salumi display refrigeration, meat agers, custom painted slicers and powder coated fabrication. Innovation continued into the bakery, with a stunning bakery oven crafted by Advance with a commissioned ironmongery façade inspired by JERU. Flanked by Precisions retro refrigeration in custom paint finish, Turkish sand coffee station, bakery displays and Tahini machine, Roy was keen to have a "wow factor at every turn" and through our close working partnership, we delivered on his dream!
Manufacturers included: Control Induction, Blueseal Waldorf, Foster, Rational, EAIS, Gram, Hoshizaki, Angelo Po, Winterhalter, KOPA, Morretti Forni, Rational, Precision, Osborne, Maidaid, Advance Extraction, Coldrooms and Fabrication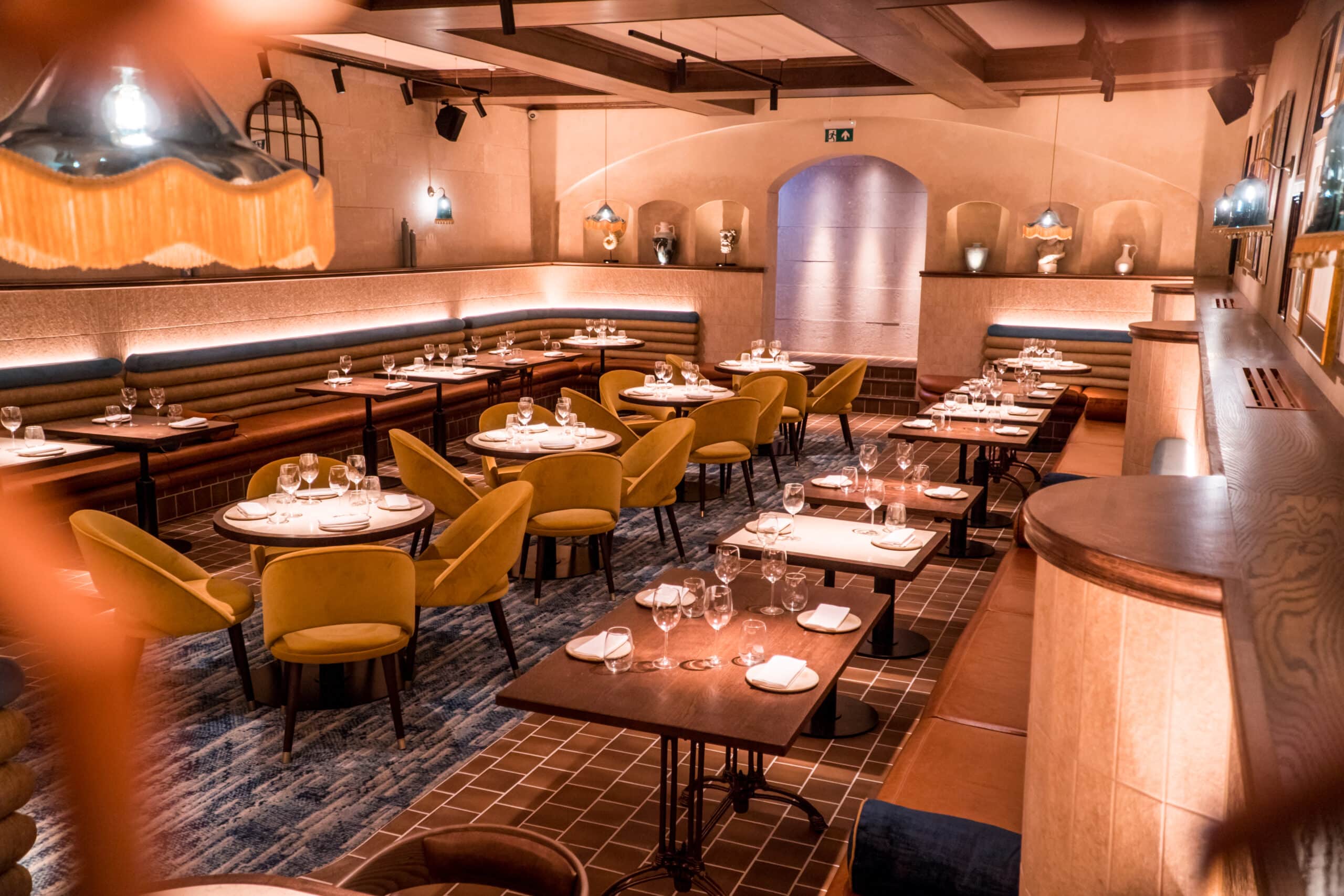 "Advance worked with us all the way through the COVID period, researching, designing and developing the design to our requested specification and workflow. This was a challenging project with many bespoke applications from refrigeration to grills and fabrication. Advance provide a personal service and support, and we are very pleased with the end result" Roy Ner, Patron Chef

-->